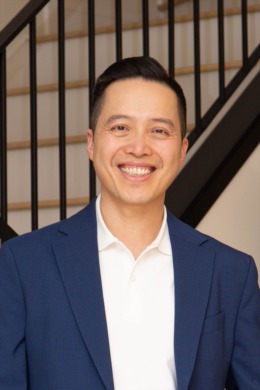 My career in real estate started after a friend lent me the book Rich Dad Poor Dad by Robert Kiyosaki. It inspired me to shadow a real estate appraiser and learn more about real estate investment. A few days later, I knew this was the industry for me. After nine years as a real estate agent, I haven't looked back.
I firmly believe in "people hiring people", which for me means building a great working relationship with my clients. I strive to promote an environment where my clients feel mutual respect - where they can ask questions openly and know I have a good understanding of their needs and wants. When I work with clients who are on the same page, it makes putting in hours early in the morning or late into the night easy.
Professionally, I make every effort to provide the right services for each client. I strongly believe in providing you with the right tools you need to navigate the real estate market. As a general rule, I like to sit down with first-time home buyers and/or sellers to go through the process step-by-step. Buying and selling can be a daunting task - I want every potential client to have the knowledge they need before proceeding with a transaction.
Outside the office, I am passionate about spending time with my family and friends. I am also currently trying my hand at salsa dancing to add to my already active lifestyle of snowboarding, volleyball and travelling!
Specialties
Real Estate Appraisal
Real Estate Investment
Real Estate Development
Garden Suites
Languages
English (Fluent)
Cantonese (Fluent)
Mandarin (Proficient)