Libriel Padilla
Marketing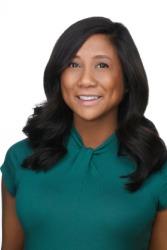 I did a brief stint in commercial real estate several years ago before I discovered my passion for online marketing. Little did I know then that I would be coming back to the real estate world in a different capacity.
After going through the process of buying my first home, I realized just how important it is to help buyers find what they are looking for and similarly ensure that sellers are putting their best foot forward when selling their home. When I was approached by David with an opportunity to partner with him, I was excited to see what my marketing expertise could bring to the table. Whether it's putting together our monthly newsletters, expanding our website, or creating a marketing campaign for new listings—I enjoy seeing how our marketing efforts can service our clients.
It has been a rewarding process building something from the ground up and I'm excited to see where we go with it!